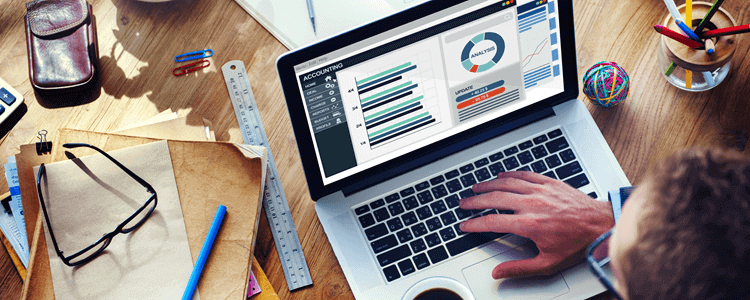 The Top Ten Reasons To Temp
If you haven't already considered a career as a temporary professional, should you be? We have shared what we feel to be the top ten reasons why becoming a professional temp is equally as good a career move as it is an excellent work / life balance choice.
1. Become an Interim Professional
Once you have gained experience providing temporary services to companies you will begin the journey of becoming a professional contractor and be able to enter the world of Interim Professionals. Some of the most highly paid and contented accountants are Interim Professionals!
2. Expand your horizons
Having the freedom to move between different companies and roles and meet a host of people can work wonders for your professional network - and we all know it's not what you know but who you know!
3. Build up your skills
You also have the opportunity to select specific roles that interest you or will build up particular skillsets or systems experience that will in turn help you to accelerate your career in the direction you want it to go
4. Find your path
Temping provides you with the opportunity to try a wider variety of roles, industry sectors, and company cultures, enabling you to understand what really motivates you and which career path you wish to follow
5. Be flexible
Temporary positions allow you to manage your time and home life better. Being able to sit outside the 'I need to put in the hours to progress' culture you can focus on delivery of the project or role. With workplace stress on the rise and the provision to take breaks between assignments where feasible, temping can actually be good for your family life and general wellbeing
6. Get the inside scoop
Professional temps are often given exposure and access to projects that they otherwise would not have been privy to in a permanent position
7. Be the first in line
Working as a temp and proving yourself within a company is often the door opener to opportunities that are either not normally available to you or are created for you based on what you can bring to that business
8. Get a foot in the door
Finding it difficult to enter a certain industry or company? Landing a temporary role can be quicker, and easier in certain competitive spaces and can help you gain the experience or contacts necessary to get you to exactly where you want to be. According to Monster, 72% of temps are offered permanent positions within the companies they temp for.
9. Maintain your rights
As a temporary employee, you still have rights (indeed the same rights as permanent staff after 13 weeks) and are entitled to benefits such as holiday allowance and sick pay and you are expected to be given the same quality of working conditions as a permanent employee
10. Keep the permanent door open
Even though you have chosen the temping route, it will not close off the permanent job market to you. Indeed it is easier to find a job while you are temping – particularly as you are immediately available and have gained a good mix of skills and sectors.
So our conclusion is don't be afraid to take the leap – the need for talented temporary or interim accountants has never been higher and we have a large number of varied and exciting assignments available. If you would like to consider temping and/or moving into becoming a professional Interim, contact your local Sheridan Maine office to discuss your options.
Sheridan Maine's unmatched knowledge of Finance and Accountancy Recruitment is why they are the go-to specialists for permanent, contract, temporary and interim positions for a broad range of clients across Basingstoke, Thames Valley, South Hampshire, Bournemouth, Bristol, London and Birmingham.