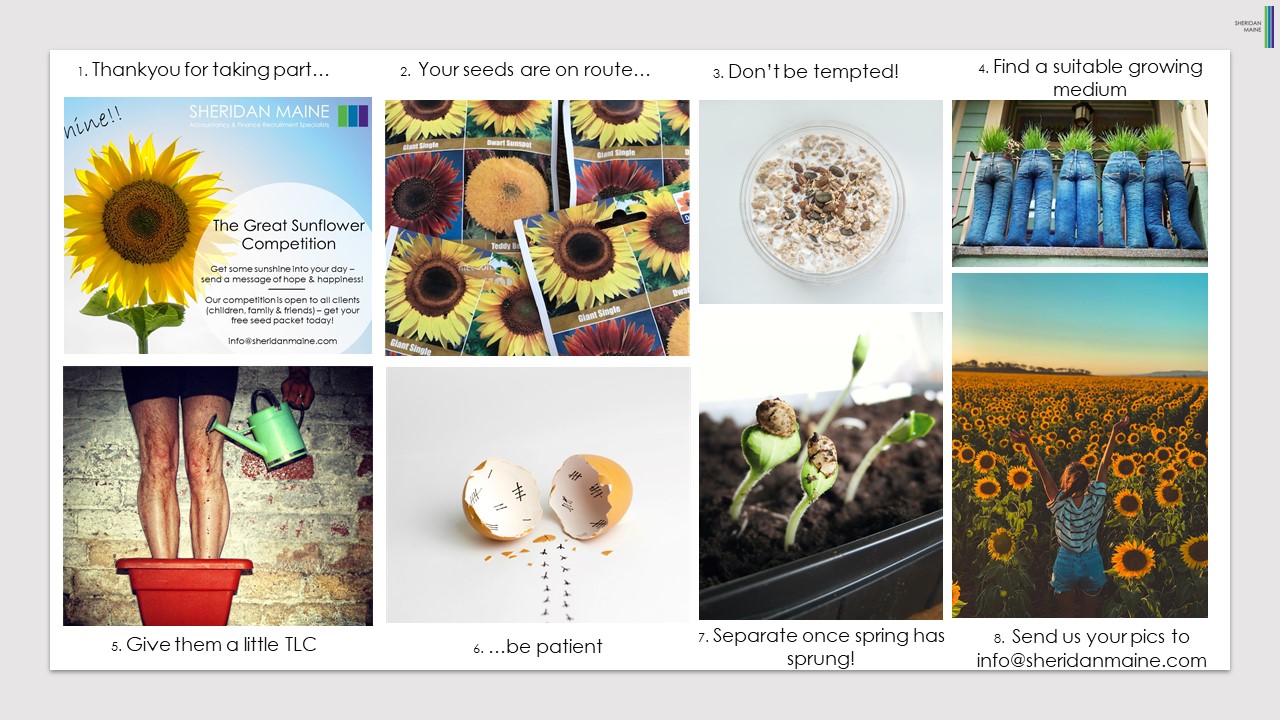 Sheridan Maine's Sunflower Competition Starts to Bloom...
Sheridan Maine's Sunflower competition is underway as over 300 accountancy and finance professionals...and quite a few little helpers have all joined in our #sharethesunshine campaign! 
Gardening is proven to help promote mental well-being; as well as putting a smile on everyone's faces in these challenging times. We aim to have sunflowers growing up and down the country with clients, friends and family all taking part near our offices in London, Bristol, Reading, Birmingham, Southampton and Bournemouth...we even have a few people growing in Spain! 
The competition is open to all with prizes awarded for: 
Tallest Sunflower 
Best in bloom
Best (or worst) progress/picture story update 
Competition deadlines to be announced soon, so you have plenty of time to get involved.
Request your seeds today at info@sheridanmaine.com